BMP Race Series – UPdates
Thank you to everyone who came and raced in our July 23  race!
Remember, our next race (August 27) is a NIGHT RACE! Gates open at 3:00pm, practice rounds begin at 4:30pm.
Pre-register to save money! Pre-registration ends the Wednesday before the event (August 24th).
Pre Registration Class Entry: $40 — At Gate Class Entry: $55
Pre Registration Transponder: $10 —- At Gate Transponder: $15
Pit passes are $10 per person. VP Race Fuel is sold by the 5 gallon pail for $75.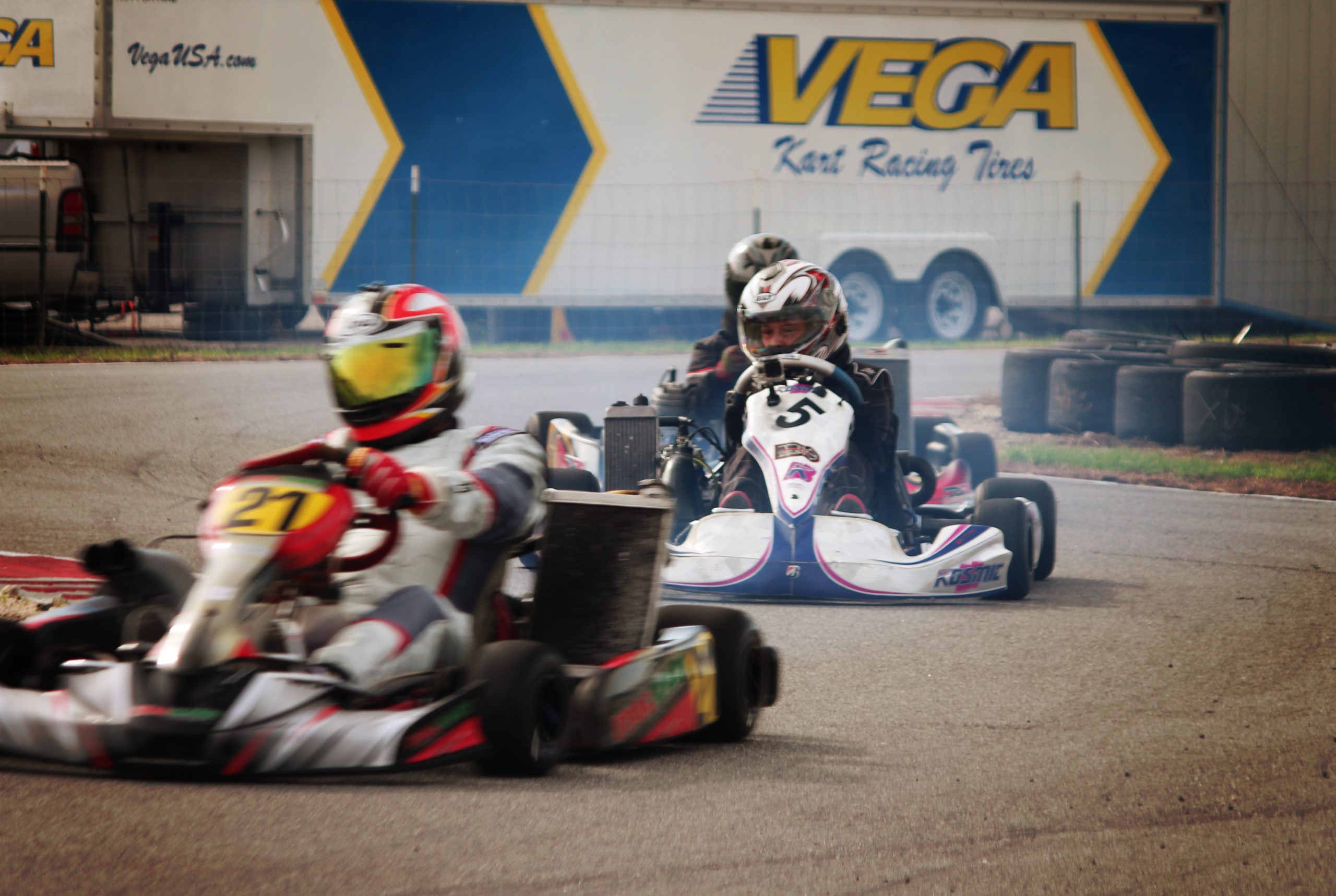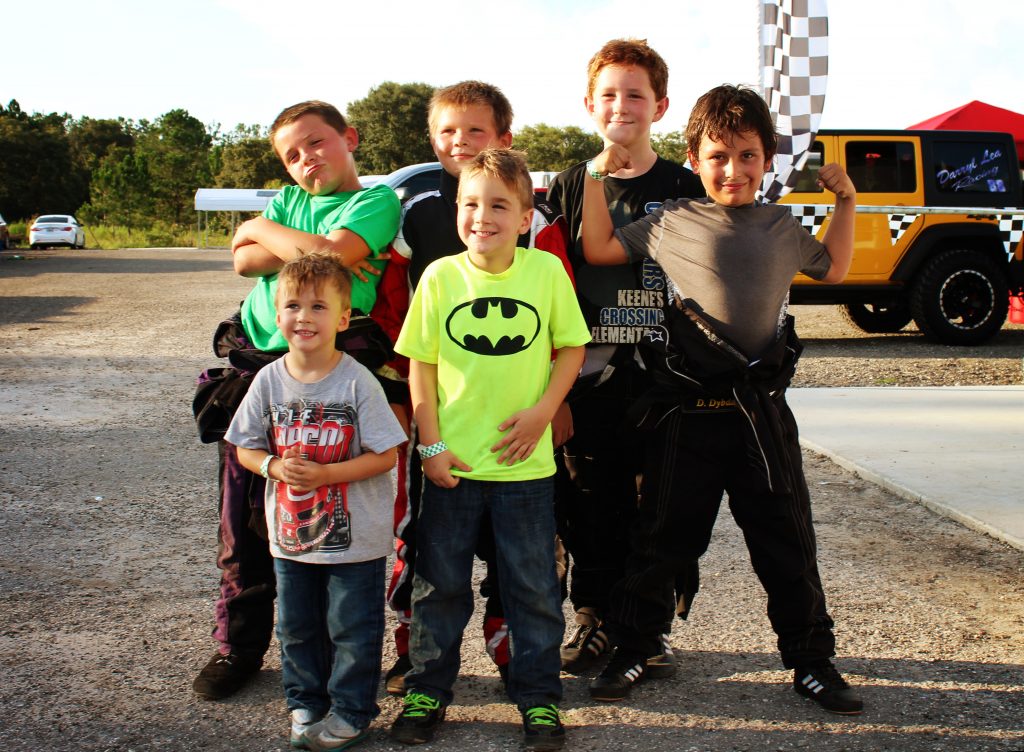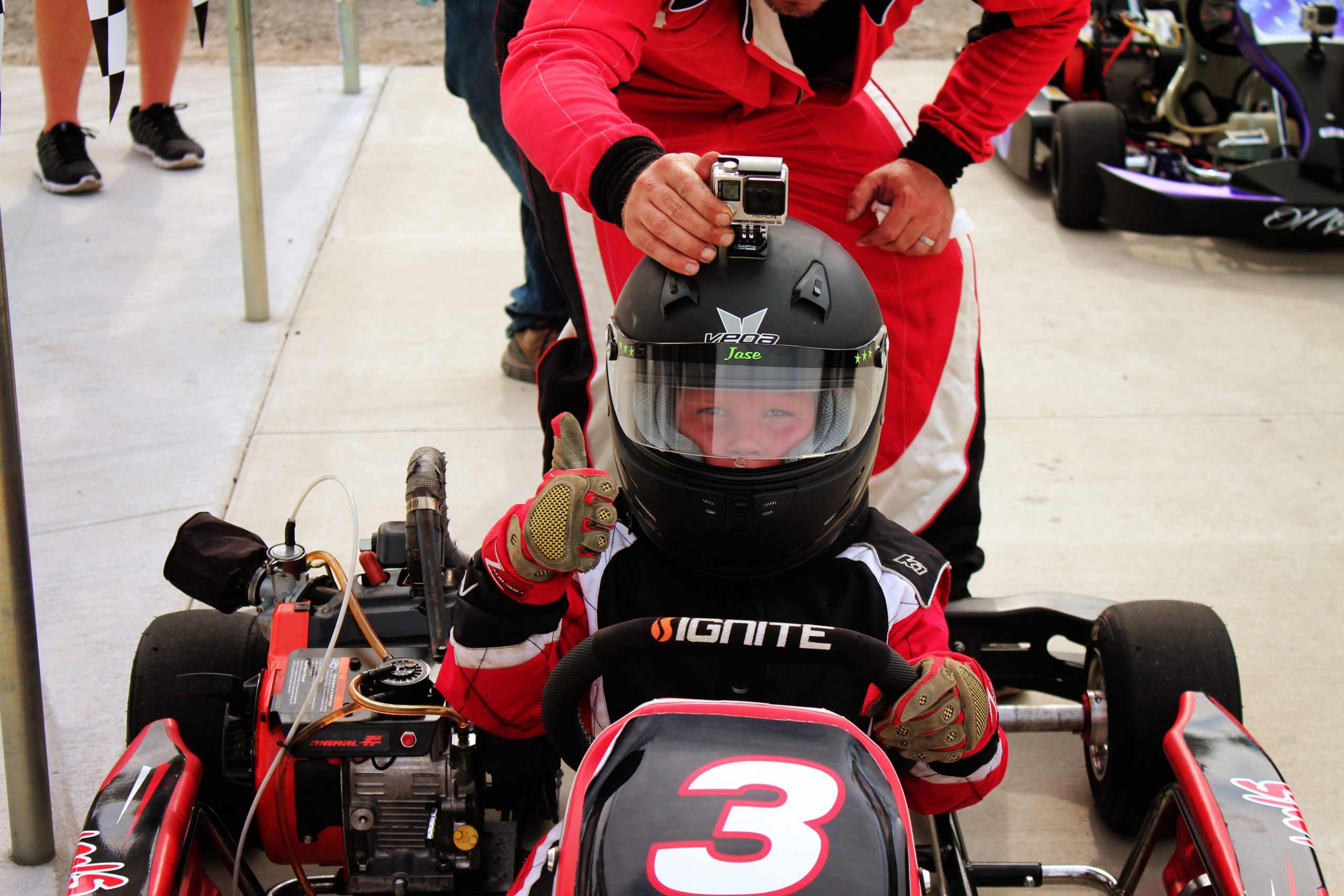 | Kid Kart | | | | | | | |
| --- | --- | --- | --- | --- | --- | --- | --- |
| | | Race 1 | Race 2 | Race 3 | Race 4 | Race 5 | Total |
| 1st | Holden Myers | 178 | 0 | 0 | 0 | 202 | 380 |
| 2nd | Liam Formato | 203 | 0 | 0 | 0 | 0 | 203 |
| 3rd | Graham Myers | 0 | 0 | 0 | 0 | 177 | 177 |
| 4th | Zachary Georgalos | 158 | 0 | 0 | 0 | 0 | 158 |
| Rotax Micro | | | | | | | |
| --- | --- | --- | --- | --- | --- | --- | --- |
| | | Race 1 | Race 2 | Race 3 | Race 4 | Race 5 | Total |
| 1st | Christian Formato | 201 | 0 | 0 | 0 | 0 | 201 |
| Rotax Mini | | | | | | | |
| --- | --- | --- | --- | --- | --- | --- | --- |
| | | Race 1 | Race 2 | Race 3 | Race 4 | Race 5 | Total |
| 1st | Mathias Freeburg | 201 | 0 | 0 | 0 | 0 | 201 |
| 206 Sportman | | | | | | | |
| --- | --- | --- | --- | --- | --- | --- | --- |
| | | Race 1 | Race 2 | Race 3 | Race 4 | Race 5 | Total |
| 1st | Darryl Mogila | 201 | 202 | 203 | 203 | 202 | 1011 |
| 2nd | Josiah Figueroa | 0 | 177 | 158 | 178 | 0 | 513 |
| 3rd | Jase Henley | 0 | 0 | 178 | 158 | 177 | 513 |
| 206 JR | | | | | | | |
| --- | --- | --- | --- | --- | --- | --- | --- |
| | | Race 1 | Race 2 | Race 3 | Race 4 | Race 5 | Total |
| 1st | Hunter Fox | 204 | 201 | 0 | 0 | 201 | 606 |
| 2nd | Ryan Rogers | 179 | 0 | 0 | 0 | 0 | 179 |
| 3rd | Cole Crawford | 159 | 0 | 0 | 0 | 0 | 159 |
| 4th | TJ Tomkunas | 144 | 0 | 0 | 0 | 0 | 144 |
| 206 SR Medium | | | | | | | |
| --- | --- | --- | --- | --- | --- | --- | --- |
| | | Race 1 | Race 2 | Race 3 | Race 4 | Race 5 | Total |
| 1st | Colin Warren | 206 | 204 | 203 | 0 | 205 | 818 |
| 2nd | Alain McLapper | 0 | 159 | 178 | 203 | 160 | 700 |
| 3rd | Jerry Siano | 0 | 179 | 158 | 178 | 180 | 695 |
| 4th | Chad Dokken | 181 | 0 | 0 | 0 | 0 | 181 |
| 5th | Tim Alexander | 161 | 0 | 0 | 0 | 0 | 161 |
| 6th | Matthew McCabe | 0 | 0 | 0 | 158 | 0 | 158 |
| 7th | Michael Gransual | 146 | 0 | 0 | 0 | 0 | 146 |
| 8th | Rob Edwards | 0 | 0 | 0 | 0 | 145 | 145 |
| 9th | Kenner Brown | 0 | 144 | 0 | 0 | 0 | 144 |
| 10th | Hunter Halfacre | 136 | 0 | 0 | 0 | 0 | 136 |
| 11th | Jesse Henley | 0 | 0 | 0 | 0 | 135 | 135 |
| 12th | Nic Hill | 126 | 0 | 0 | 0 | 0 | 126 |
| 206 Sr Heavy | | | | | | | |
| --- | --- | --- | --- | --- | --- | --- | --- |
| | | Race 1 | Race 2 | Race 3 | Race 4 | Race 5 | Total |
| 1st | Matt McCabe | 202 | 0 | 0 | 0 | 0 | 202 |
| 2nd | Sean Halfacre | 177 | 0 | 0 | 0 | 0 | 177 |
| 206 Masters | | | | | | | |
| --- | --- | --- | --- | --- | --- | --- | --- |
| | | Race 1 | Race 2 | Race 3 | Race 4 | Race 5 | Total |
| 1st | Jeremy Formato | 201 | 0 | 0 | 0 | 0 | 201 |
| ROK Sr | | | | | | | |
| --- | --- | --- | --- | --- | --- | --- | --- |
| | | Race 1 | Race 2 | Race 3 | Race 4 | Race 5 | Total |
| 1st | Jeremy Young | 203 | 203 | 0 | 0 | 0 | 406 |
| 2nd | Jason Young | 178 | 178 | 0 | 0 | 0 | 356 |
| 3rd | Wesley McClanahan | 158 | 158 | 0 | 0 | 0 | 316 |
| ROK Masters | | | | | | | |
| --- | --- | --- | --- | --- | --- | --- | --- |
| | | Race 1 | Race 2 | Race 3 | Race 4 | Race 5 | Total |
| 1st | Buck McClanahan | 177 | 158 | 0 | 0 | 0 | 335 |
| 2nd | Frank Young | 0 | 203 | 0 | 0 | 0 | 203 |
| 3rd | Miguel Gransaul | 202 | 0 | 0 | 0 | 0 | 202 |
| 4th | Ryan Davis | 0 | 178 | 0 | 0 | 0 | 178 |
| JR Shifter | | | | | | | |
| --- | --- | --- | --- | --- | --- | --- | --- |
| | | Race 1 | Race 2 | Race 3 | Race 4 | Race 5 | Total |
| 1st | Michael Stevens | 0 | 0 | 201 | 0 | 0 | 201 |
| Stock Honda | | | | | | | |
| --- | --- | --- | --- | --- | --- | --- | --- |
| | | Race 1 | Race 2 | Race 3 | Race 4 | Race 5 | Total |
| 1st | Anthony Souza | 201 | 201 | 201 | 0 | 0 | 603 |
| Shifters Master | | | | | | | |
| --- | --- | --- | --- | --- | --- | --- | --- |
| | | Race 1 | Race 2 | Race 3 | Race 4 | Race 5 | Total |
| 1st | George Csanadi | 0 | 201 | 0 | 0 | 0 | 201 |
| 2nd | Damon Georgalos | 201 | 0 | 0 | 0 | 0 | 201 |
| | | | | | | | |
| TaG JR | | | | | | | |
| --- | --- | --- | --- | --- | --- | --- | --- |
| | | Race 1 | Race 2 | Race 3 | Race 4 | Race 5 | Total |
| 1st | Nick Trumbull | 177 | 203 | 203 | 202 | 202 | 987 |
| 2nd | Anthony Astrita | 202 | 178 | 178 | 0 | 0 | 558 |
| 3rd | Sean Souza | 0 | 158 | 158 | 0 | 0 | 316 |
| TaG Sr | | | | | | | |
| --- | --- | --- | --- | --- | --- | --- | --- |
| | | Race 1 | Race 2 | Race 3 | Race 4 | Race 5 | Total |
| 1st | Collin Warren | 202 | 201 | 201 | 0 | 206 | 810 |
| 2nd | Mark Anderson | 0 | 0 | 0 | 0 | 178 | 178 |
| 3rd | Omar DePalm | 177 | 0 | 0 | 0 | 0 | 177 |
| 4th | Theodore Reed | 0 | 0 | 0 | 0 | 0 | 0 |
| Yamaha Jr | | | | | | | |
| --- | --- | --- | --- | --- | --- | --- | --- |
| | | Race 1 | Race 2 | Race 3 | Race 4 | Race 5 | Total |
| 1st | Sean Souza | 201 | 0 | 0 | 0 | 0 | 201 |
| Yamaha Sr Pipe | | | | | | | |
| --- | --- | --- | --- | --- | --- | --- | --- |
| | | Race 1 | Race 2 | Race 3 | Race 4 | Race 5 | Total |
| 1st | Theodore Reed | 178 | 203 | 0 | 0 | 0 | 381 |
| 2nd | Steve Huang | 158 | 158 | 0 | 0 | 0 | 316 |
| 3rd | Jim Fry | 203 | 0 | 0 | 0 | 0 | 203 |
| 4th | Scott Nealon | 0 | 178 | 0 | 0 | 0 | 178 |
| Yamaha Sportman | | | | | | | |
| --- | --- | --- | --- | --- | --- | --- | --- |
| | | Race 1 | Race 2 | Race 3 | Race 4 | Race 5 | Total |
| 1st | Dean Dybdahl | 0 | 0 | 0 | 0 | 201 | 201 |