Jr rental Karts Now Racing!
Come check out our Jr karts for ages 10+ today!
Wednesday & Thursday: 12pm-9pm (On Thursday Adult League Nights, Kid Karts will stop at 6pm)
**Please check our event calendar to make sure we do not have any special events planned**
1 Race (8 minutes) = $20 + tax
2 Races (2 x 8 minutes) = $36 + tax
3 Races (3 x 8 minutes) = $48 + tax.
Races are per person and are not transferrable. Races can be banked – they do not need to be used the same day.
Headsock: A headsock can be purchased for $4. A headsock is required if using our public helmets. You are welcome to bring your own helmet (must be a full-faced helmet with a visor) or a past head sock!
NO RESERVATIONS REQUIRED!!
The Bushnell Motorsports Park Jr rental karts allows anyone 10+ years of age to get behind the wheel of a go-kart. We use the short track for our Jr Rental Karts (See Layout Below). Our karts will reach speeds of up to 25-30mph. Racers must be 10+ and have a parent present while racing. (NO EXCEPTIONS) Closed-toed shoes required. Parents: It is your responsibility to understand your childs skill set when renting our Jr Karts as they will get up to 30 miles per hour.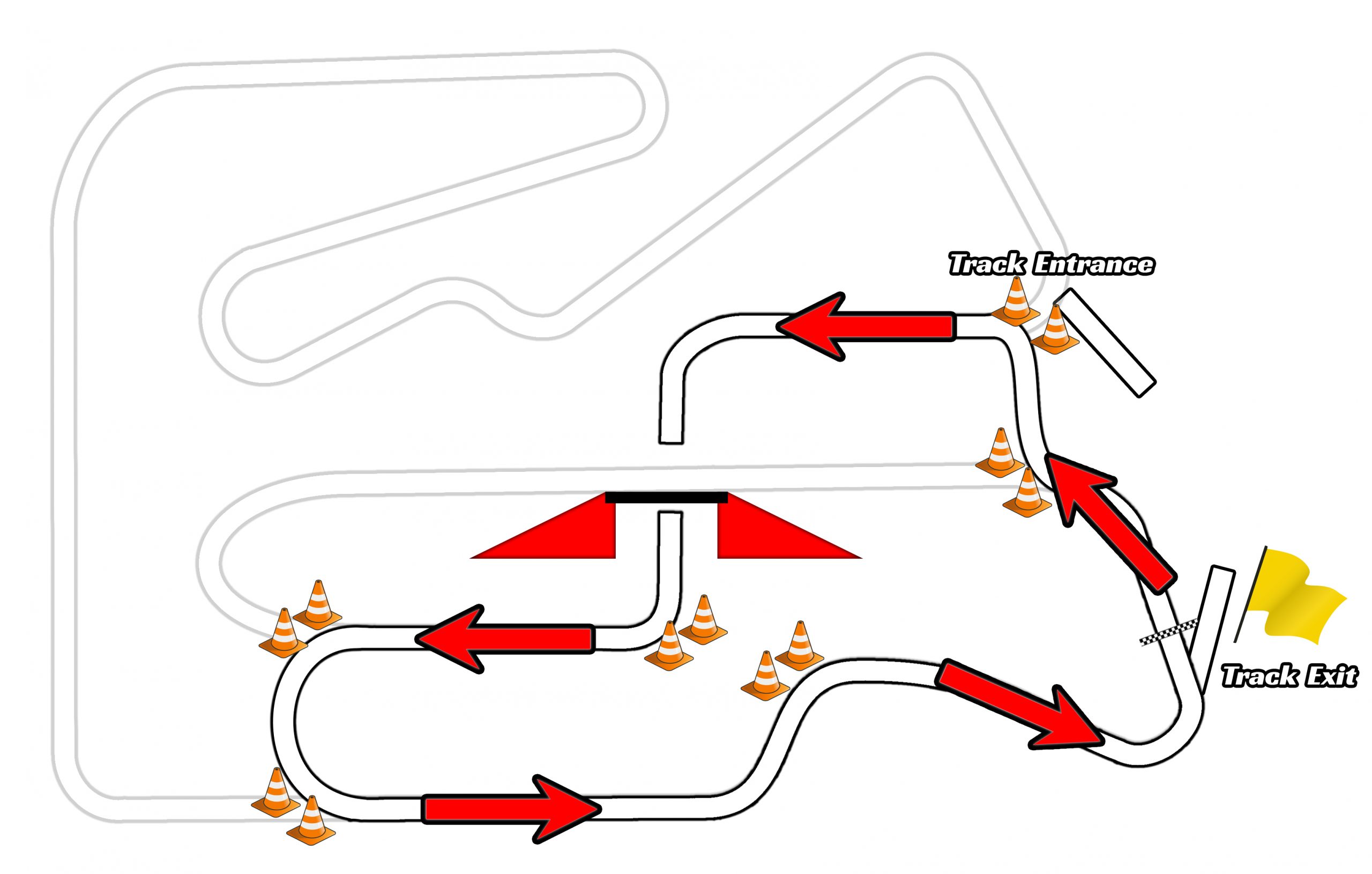 If you own your own helmet, it must meet this criteria.