24 Hour moto Endurance Race
October 2nd-4th 2020 
brought to you by Bushnell Motorsports Park and SFLMINIGP

Schedule:
Friday, October 2, 2020
Practice 9am-1pm(Not included in entry, must purchase this for $50+tax)
Official Practice 7pm-9pm (Practice and Qualifying)
Saturday, October 3, 2020
Gates open at 9am
Riders Meeting at 10:30am
Race Starts at 11am
Sunday, October 4, 2020
Checkered Flag at 11am
Awards at 11:30am

$155 Per Rider
4 Man Team Minimum; No Max.
The West Coast has been running these for awhile and the talk has been increasing on holding one on this side of the country. Well your wishes have been granted. We will be holding a 24 hour race on October 2-4, 2020. 
We need 75 riders registered and paid by September 3rd, 2020 in order to run the event. If this is not accomplished, the event will be cancelled and registrations will be refunded.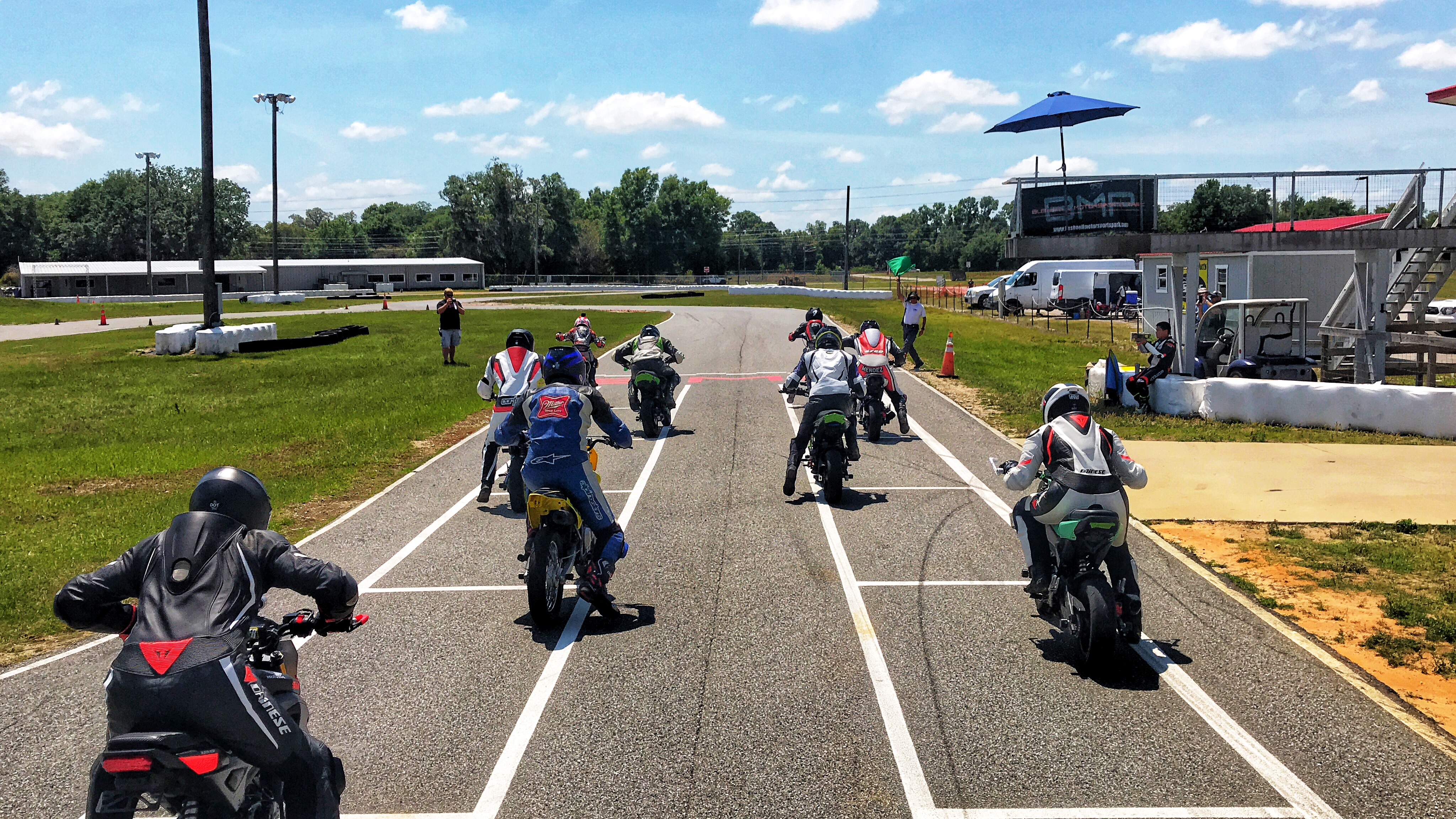 Class Rules and Structures:
Stock100 – Monkey Bike – F1 – F2
~SFLMINIGP Class Regulations (

https://www.sflminigp.com/mini-gp-racing/race-classes/

)
~The SAME FRAME MUST START AND FINISH THE RACE. Everything else can be changed.
~No Mandatory Rider Changes.
~Bike must be turned off to refuel (

5 lap penalty).
~Pit speeds are under 5mph (5 lap penalty).
~You must pass the Tech Inspection per the SFLMINIGP Rule Book (

https://www.sflminigp.com/mini-gp-racing/rule-book/technical-requirements-and-inspection/

)
~Tech Inspection must be passed every time a mechanical component is changed (10 lap penalty).
~Random Tech Inspections will happen when bikes are in the pits.
~Proper Racing Gear must be worn while on the track (Full Leathers, 2 Piece Leathers Accepted, Helmets, Gloves and boots).
~1 Team 1st place trophy per class, up to 4 individual trophies per team for 1st-3rd place finishers.   
Need a bike for the race!?
SFLMINIGP is able to provide a full service for two (2) teams looking to race in the stock100 class on our two (2) Honda CRF125 Fleet Bikes. Package includes two sets of brand new Bridgestone BT45 tires, fuel for the entire race, one Oil change and spark plug change mid way thru the race, Tent, Chairs, Cooler with water and Gatorade. All you need to do is arrive and ride.
Cost is $1750 per bike.
Contact Michael at SFLMiniGP for more info!