Rental Karts Sunday
March 19, 2023 12:00 pm - 7:00 pm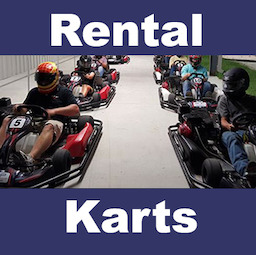 The Bushnell Motorsports Park rental karts allows you, family, and friends race wheel to wheel against each other in our high-speed rental go-karts. We use the big track for our karts - You'll go over the bridge, thrugh the underpass and across the banked turn. Our karts will reach speeds of up to 40/45mph.
Racers must be 16+ with a drivers license. Closed-toed shoes required.
If you are under 18, you must have a parent/guardian sign a waiver on your behalf.
View more information here.