New Karts are here!
Come check out our BRAND NEW FLEET of karts today!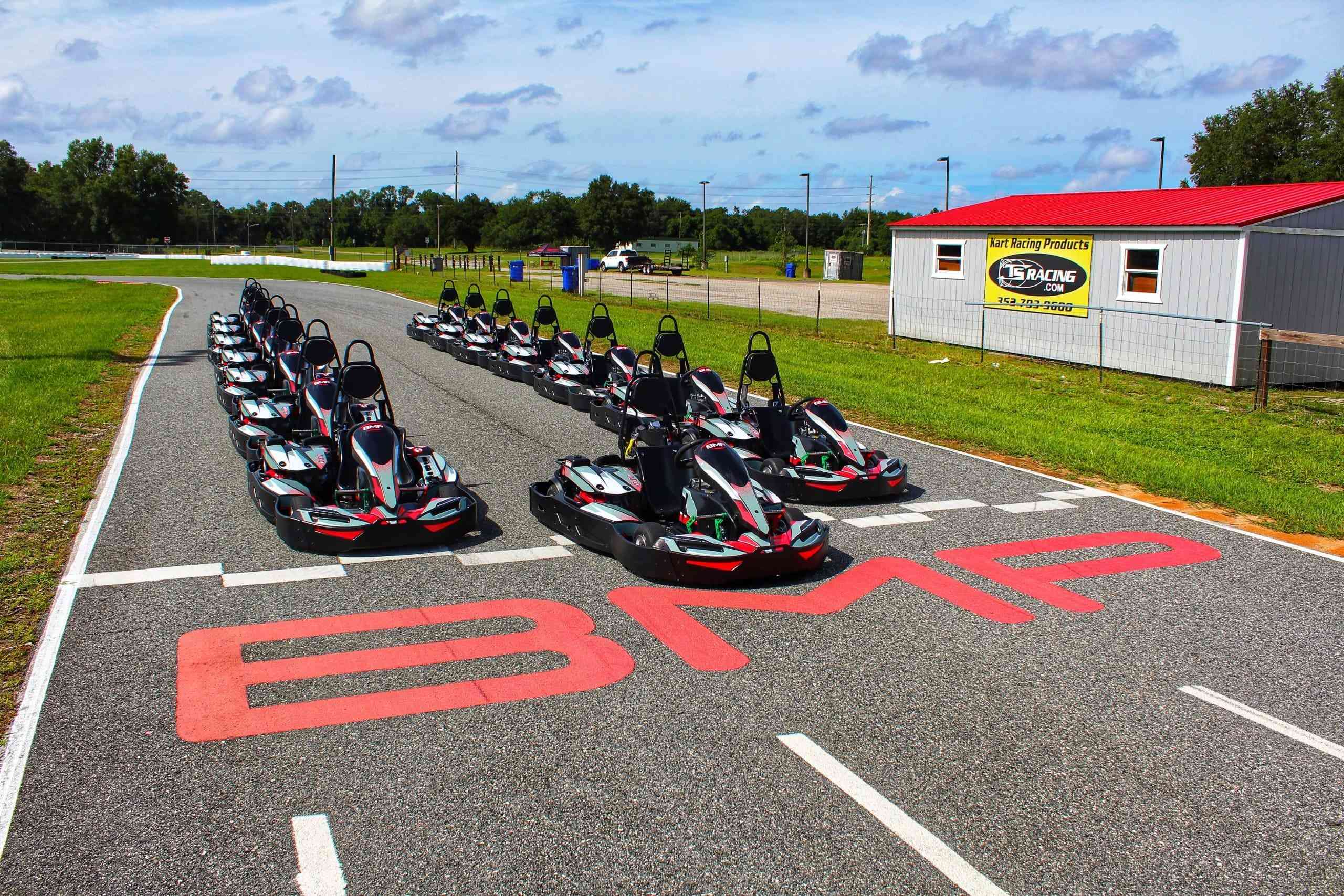 NO RESERVATIONS REQUIRED!!
The Bushnell Motorsports Park rental karts allow you, family and friends to race wheel-to-wheel against each other in our high-speed rental karts. We use the full track for our rental karts – you'll go over the bridge, through the underpass and across the banked turn. Our karts will reach speeds of up to 40-45mph.
Racers must be 16+ and have a valid drivers license. Closed-toed shoes required. If you are under 18, you must have a parent/guardian sign a waiver on your behalf and present drivers license when you register. If your guardian will not be present during your race, you can download the minor waiver and have your guardian fill out prior to racing at BMP. Please print it, fill it out, and bring it in to BMP when you race.
Beginning November 1st 2020, Bushnell Motorsports Park requires all high speed rental kart drivers to meet one of the following:
-16 years of age with a valid drivers license
-18 years of age or over
Anyone under the age of 18 is required to have a parent/guardian waiver signed prior to racing.
1 Race (10 minutes) = $24 + tax
3 Races (3 x 10 minutes) = $63 + tax
5 Races (5 x 10 minutes) = $90 + tax.
Races are per person and are not transferrable. Races can be banked – they do not need to be used the same day.
Headsock: A headsock can be purchased for $4. A headsock is required if using our public helmets. You are welcome to bring your own helmet (must be a full-faced helmet with a visor) or a past head sock!
For Groups: We offer a 10-Pack (10×10 minutes) for $200 that is shareable and can be split amongst racers. It must be used same day purchased.
Wednesday-Thursday: 4pm-9pm
Friday-Saturday: 12pm-10pm
Sunday: 12pm-7pm
**Please check our event calendar to make sure we do not have any special events planned**
If you own your own helmet, it must meet this criteria.