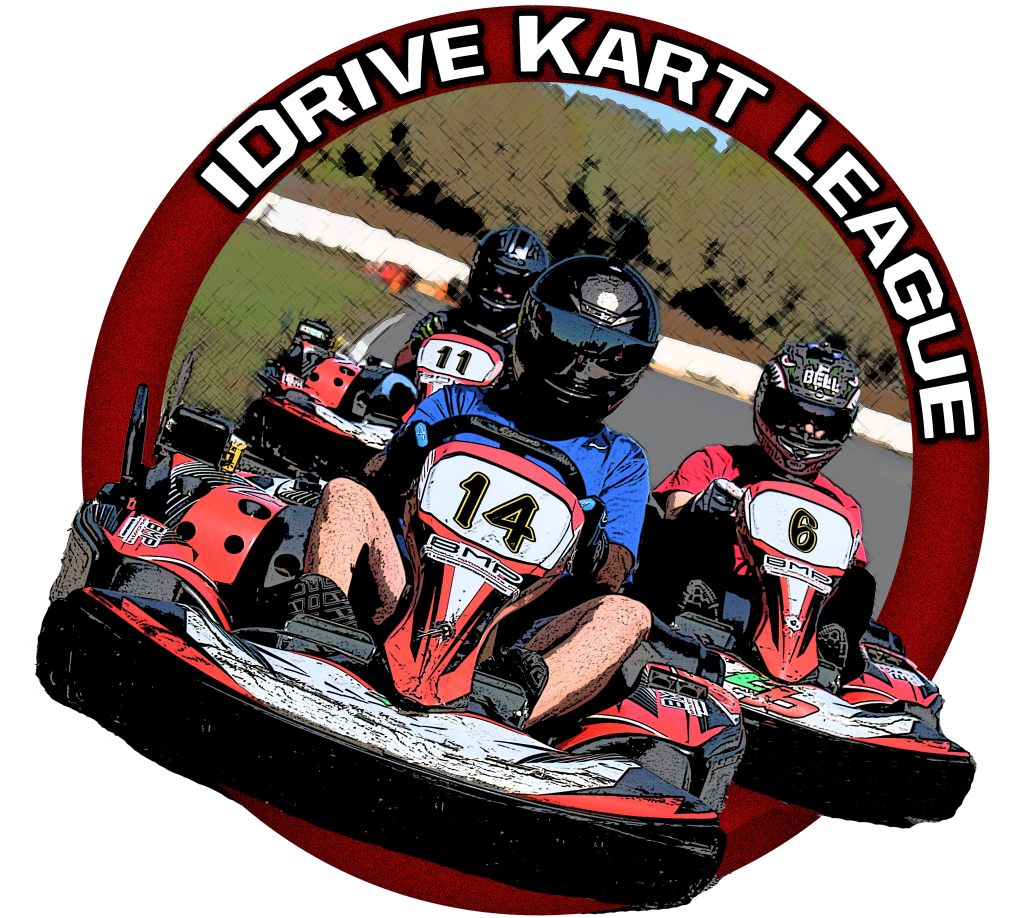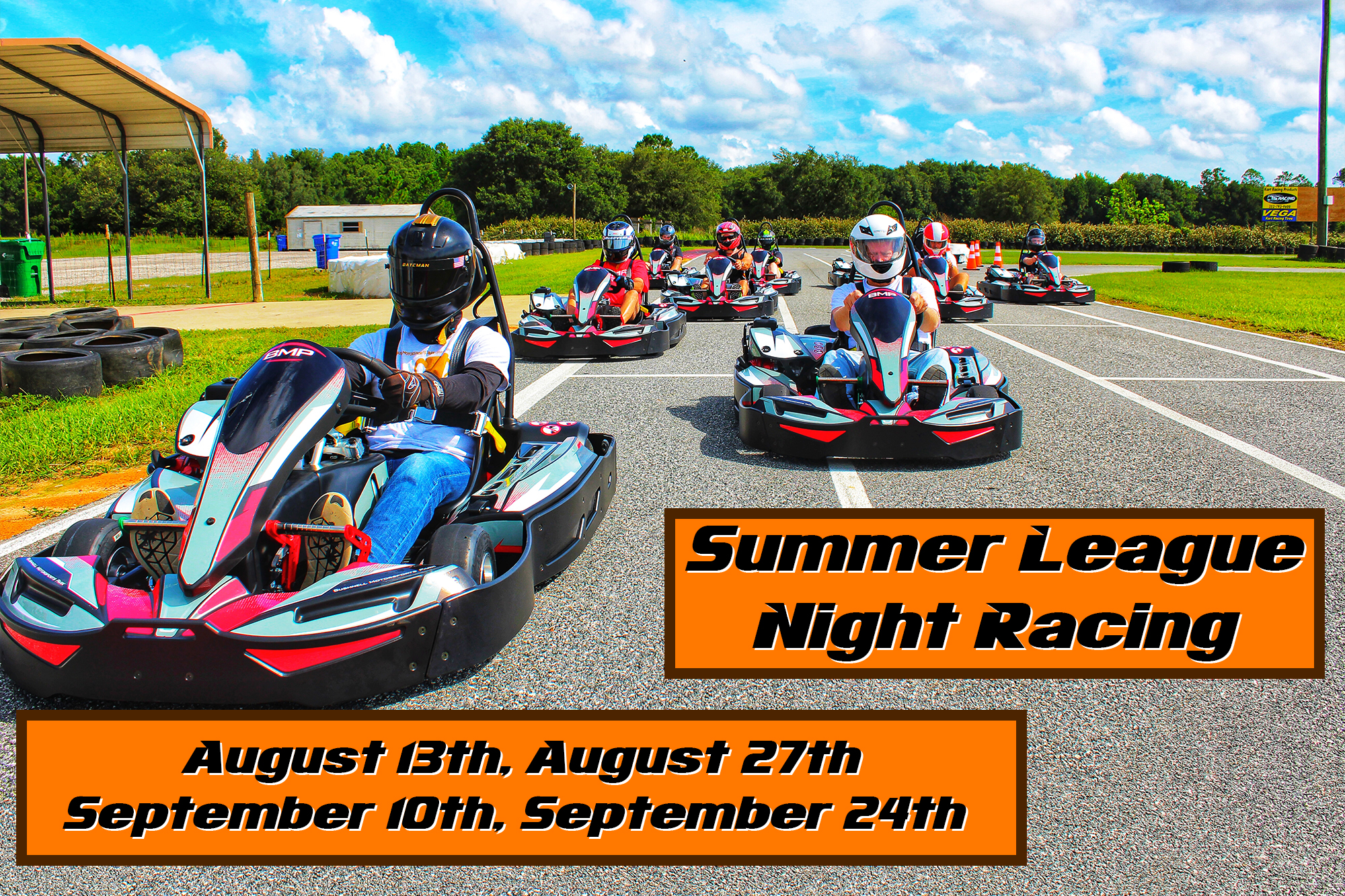 The BMP iDrive Rental Kart League Series puts you in the drivers seat for competitive, fun and intense wheel-to-wheel racing action. All you do is show up – we provide the rest. We supply everything you need to win. All racers will be using karts prepared by Bushnell Motorsports Park to ensure a consistent and level playing field, leaving the rest up to the skill of the driver.
The Fall Series will consist of 10 races on 5 dates. Racers compete and receive points based on their finishing spot for each Feature Race. These points accumulate for season-end awards. Drivers will count their best 8 out of the 10 races towards the championship points.
Racers do not have to sign up for the entire series to race.
Price: $75 + tax per night or $335 for entire season (saves $40!).
If we need to split into an A main and a B main, the 1st and 2nd place of the B main will transfer to the back of the field for the A main.
6:30 pm – Event Registration / Weigh in
7:15 pm – Drivers Meeting
7:30 – 8-minute Practice/Qualifying
Feature Race(s) – Dependent on Track Layout
August 13th – 8 minute practice/qualifying, 2 – 10 Lap Feature Races (Normal Layout)
August 27th – 8 minute practice/qualifying, 2 – 14 Lap Feature Races (Outer Loop Layout)
September 10th – 8 minute practice/qualifying, 2 – 20 Lap Feature Races (Short Track)
September 24th – 8 minute practice/qualifying, 2 – 12 Lap Feature Races (Big S)
1st Place – $225 BMP Gift Card, Event Winner T-Shirt, and Name on the BMP Champion's Trophy
2nd Place – $175 BMP Gift Card
3rd Place – $130 BMP Gift Card
4th Place – $100 BMP Gift Card
5th Place – $70 BMP Gift Card
Nightly Prizes:
The winner of each feature race each night will get a free rental kart ride added to their account.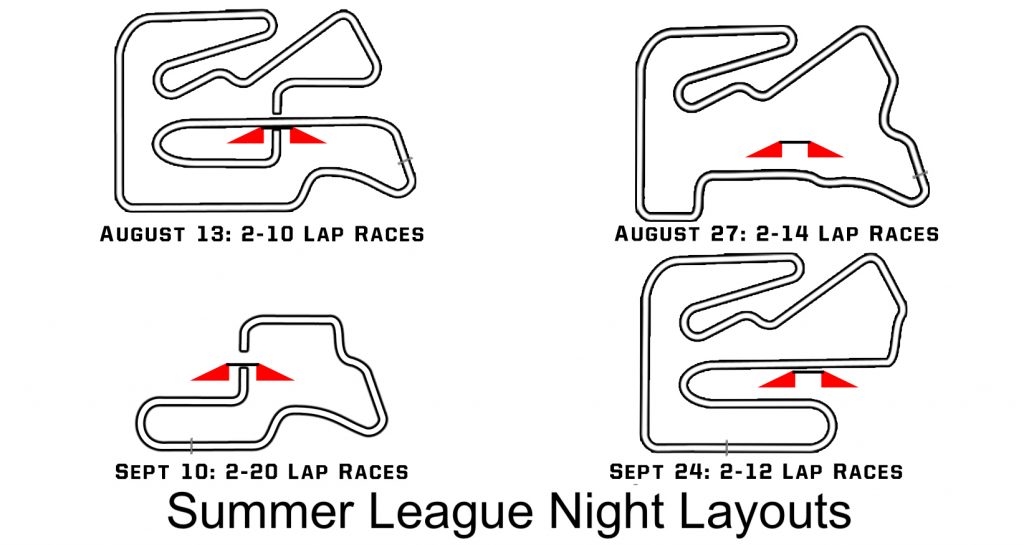 iDrive Winter Series Points
| | | Race 1 | Race 2 | Race 3 | Race 4 | Race 5 | Race 6 | Race 7 | Race 8 | Total |
| --- | --- | --- | --- | --- | --- | --- | --- | --- | --- | --- |
| 1st | Bowtie | 44 | 50 | 42 | 47 | 45 | 43 | | | 271 |
| 2nd | lightning89 | 43 | 42 | 45 | 44 | 43 | 45 | | | 262 |
| 3rd | scion Xb | 31 | 33 | 47 | 41 | 50 | 50 | | | 252 |
| 4th | acardinale | 38 | 41 | 43 | 42 | 42 | 41 | | | 247 |
| 5th | WRC | 41 | 38 | 38 | 43 | 41 | 44 | | | 245 |
| 6th | Off Road Randy | 42 | 44 | 44 | 38 | 34 | 35 | | | 237 |
| 7th | Ruben | 47 | 39 | 0 | 0 | 44 | 47 | | | 177 |
| 8th | racingjason | 0 | 0 | 50 | 50 | 33 | 40 | | | 173 |
| 9th | ooahduece | 40 | 43 | 41 | 45 | 0 | 0 | | | 169 |
| 10th | cW | 36 | 34 | 0 | 0 | 40 | 34 | | | 144 |
| 11th | Austin | 0 | 0 | 37 | 35 | 32 | 36 | | | 140 |
| 12th | Chris Bany | 33 | 37 | 0 | 0 | 37 | 32 | | | 139 |
| 13th | Johnny | 34 | 31 | 0 | 0 | 31 | 31 | | | 127 |
| 14th | tayloray | 50 | 45 | 0 | 0 | 0 | 0 | | | 95 |
| 15th | Tim – Dr1ven | 45 | 40 | 0 | 0 | 0 | 0 | | | 85 |
| 16th | Camronray9 | 0 | 0 | 0 | 0 | 47 | 38 | | | 85 |
| 17th | Santiago Ardiz | 37 | 47 | 0 | 0 | 0 | 0 | | | 84 |
| 18th | Clint Hicks | 0 | 0 | 0 | 0 | 39 | 42 | | | 81 |
| 19th | The Swigg | 0 | 0 | 40 | 39 | 0 | 0 | | | 79 |
| 20th | Curtis | 0 | 0 | 0 | 0 | 38 | 39 | | | 77 |
| 21st | Rickyybobby | 0 | | 39 | 37 | 0 | 0 | | | 76 |
| 22nd | Gottablast | 0 | 0 | 35 | 40 | 0 | 0 | | | 75 |
| 23rd | ben | 39 | 35 | 0 | 0 | 0 | 0 | | | 74 |
| 24th | Car 54 | 0 | 0 | 0 | 0 | 35 | 37 | | | 72 |
| 25th | 99 | 35 | 36 | 0 | 0 | 0 | 0 | | | 71 |
| 26th | Phillos | 0 | 0 | 36 | 34 | 0 | 0 | | | 70 |
| 27th | joey13 | 0 | 0 | 33 | 36 | 0 | 0 | | | 69 |
| 28th | silent Assassin | 0 | 0 | 0 | 0 | 36 | 33 | | | 69 |
| 29th | Speedracer | 0 | 0 | 34 | 33 | 0 | 0 | | | 67 |
| 30th | HANSON | 32 | 32 | 0 | 0 | 0 | 0 | | | 64 |
| 31st | Paul | 30 | 29 | 0 | 0 | 0 | 0 | | | 59 |
| 32nd | Jonny Shurcoch | 0 | 0 | 0 | 0 | 30 | 29 | | | 59 |
| 33rd | Speedracer33 | 0 | 0 | 0 | 0 | 29 | 30 | | | 59 |
| 34th | Paul Jr | 28 | 29 | 0 | 0 | 0 | 0 | | | 57 |
| 35th | Jmorg | 27 | 30 | 0 | 0 | 0 | 0 | | | 57 |
| 36th | Robemax351 | 29 | 27 | 0 | 0 | 0 | 0 | | | 56 |
| 37th | Semperspeed | 0 | 0 | 0 | 0 | 28 | 27 | | | 55 |
| 38th | Kyle | 0 | 0 | 0 | 0 | 26 | 28 | | | 54 |
| 39th | Fast | 0 | 0 | 0 | 0 | 27 | 26 | | | 53 |
| 40th | Rob | 26 | 26 | 0 | 0 | 0 | 0 | | | 52 |
| 41st | Protas | 0 | 0 | 0 | 0 | 25 | 25 | | | 50 |