Farmer Finn's Corn Maze
brought to you by Yogurt Frenzy!
Explore "The Ice Cream Cone" and Beyond with your friends and family at Farmer Finn's Corn Maze! Can you collect all 4 checkpoints before exiting the maze?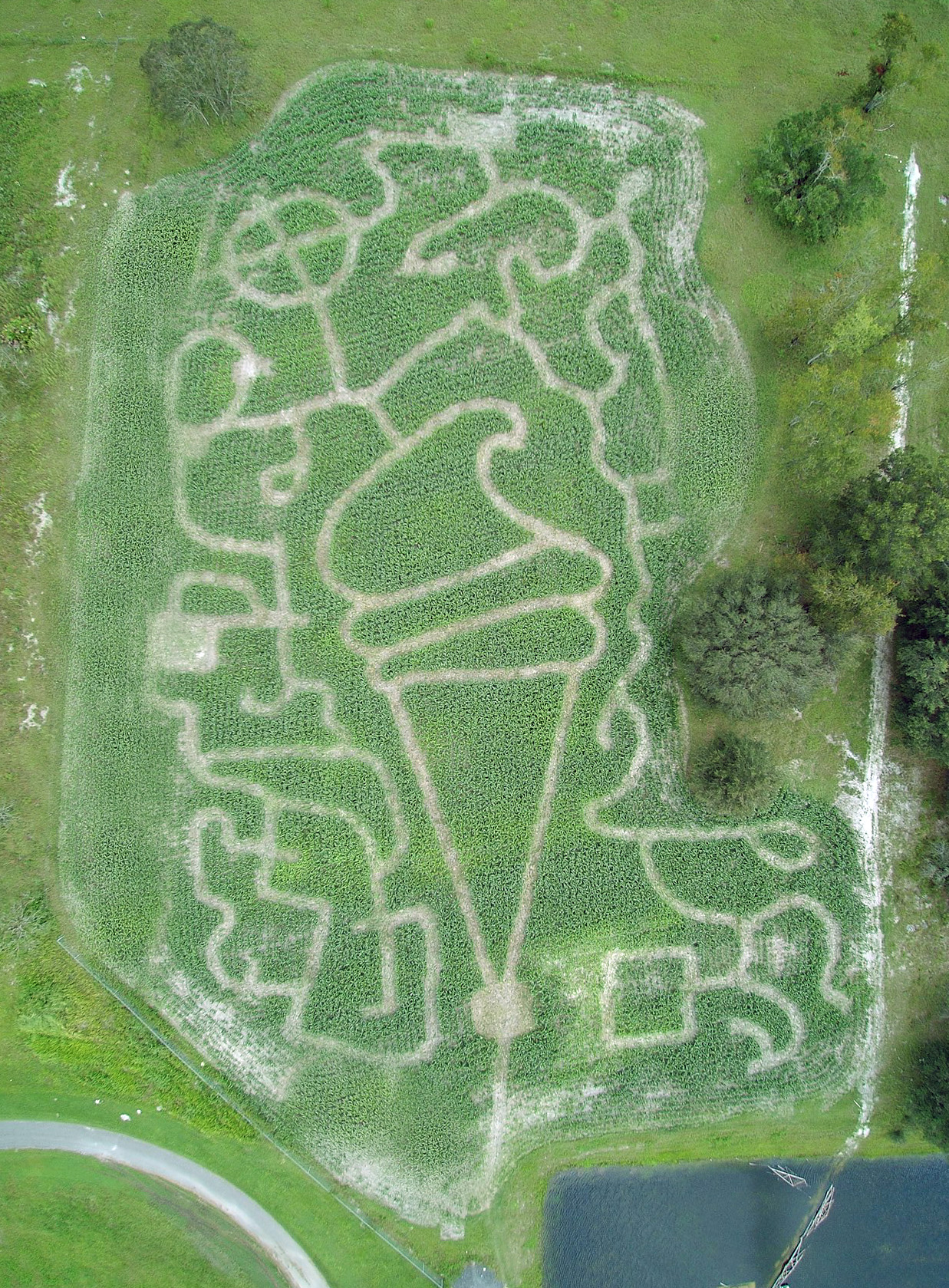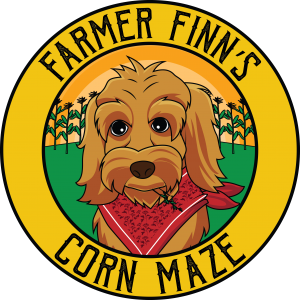 Corn Maze Entry Ticket – $5 + tax per person
Group Rate – 10+ = 10% off
Kettle Corn, a Corn Cannon and other fun activities may be available for an
additional cost.
Monday-Thursday: Closed
Friday- 4pm-9pm
Saturday & Sunday – 12pm-9pm
Last ticket sold 30 minutes prior to closing.
Night time explorers must have a flashlight to explore the maze in the dark. Bring a flashlight from home or purchase one at the maze for $3!
October 21st – Pumpkin Throwing Contest       More Info     Sign up here!
October 27th – Pumpkin Painting Day       More Info
Address: 5821 Pit Road, Bushnell FL 33513   — at Bushnell Motorsports Park and Yogurt Frenzy!
Park in the cul-de-sac and enter through the gates with the Farmer Finn's Corn Maze sign.
No Alcohol – this rule applies to visitors age 98 and younger.
Stay on the Paths – shortcuts permenantly damage the corn
No Littering – or you will be carted off with the trash.
No Throwing the corn – or you will get nabbed by the corn cops
No Smoking – Cigarettes and corn stalks are a bad combination.
No Bad Language – Our corn has very tender ears.
be careful and watch your step – the terrain may be rough.
Be safe – We are not liable for personal injury or property loss
No Running – Speed limit 2mph.
Most importantly – HAVE FUN!!